Dane Hunter - The Drifter 7"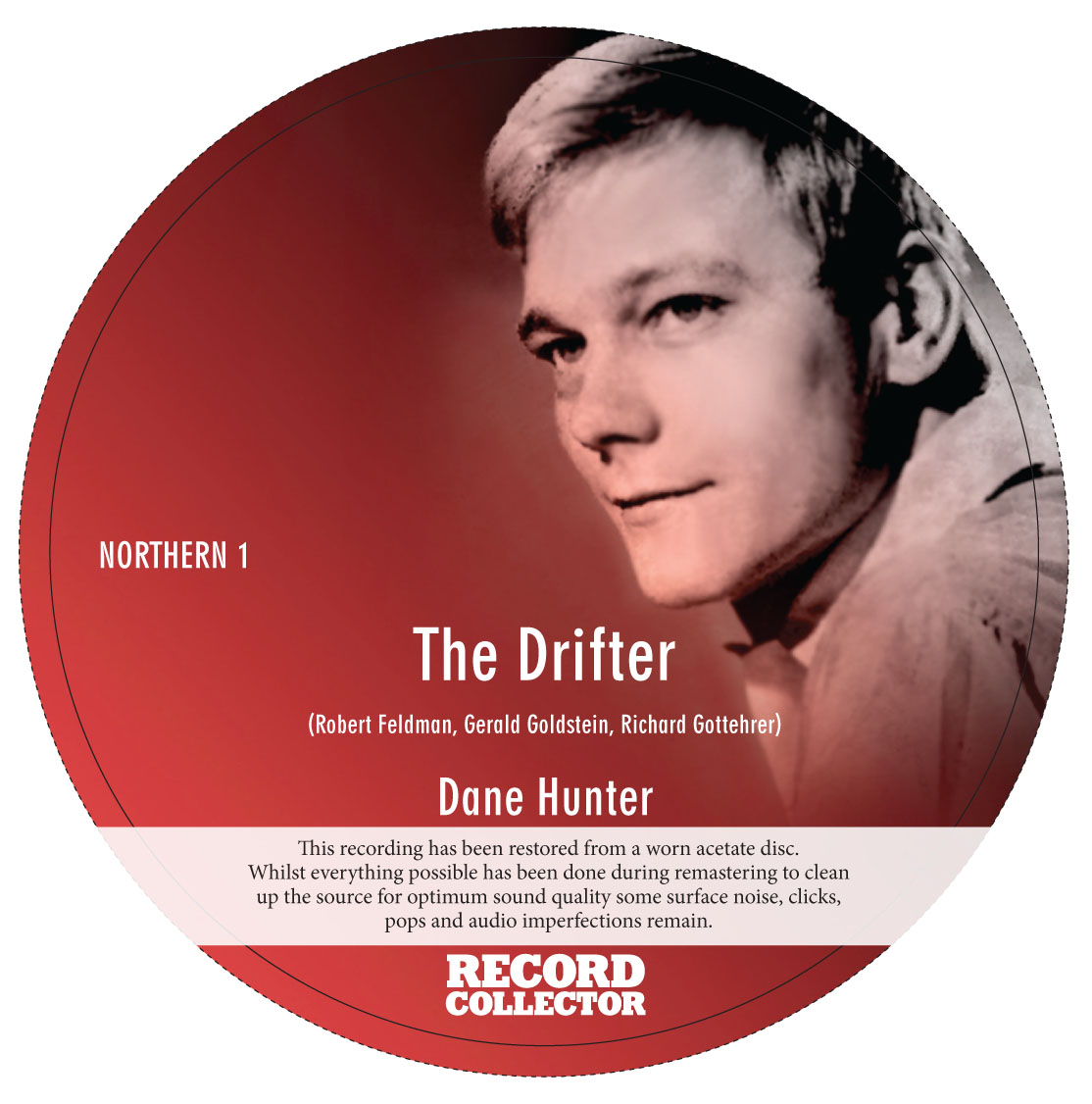 ORDER IT NOW!! LIMITED EDITION of 500.


You can hear a great clip from the record plus exerpts from other rare vinyl series releases on our YouTube channel
· An unheard version of this Northern Soul classic on an official A-label 45
· Sourced – after 50 years hidden away – from the only acetate copy
· Restored version with original unrestored acetate version on flip
· Limited edition of 500
It is with great pleasure that Record Collector issue a lost slab of Northern Soul from Dane Hunter.
Dane Who? Well, Dane Hunter released three singles in 1965 on the Oriole and CBS labels none of which set the charts alight. However, at some point he was given a demo of a song called The Drifter that was seemed as a perfect fit for his vocal style. Hunter went into the studio to record the track which ended up on an acetate The Drifter was never issued. This might be due to the fact that Ray Pollard's version was issued or CBS simply lost faith in Hunter and decided to issue no more singles in his name. As many Northern Soul collectors know Pollard's version of The Drifter is now a classic and it is a song that has also been covered by other artists to great effect and always gets a positive reaction when played.
After 50 years we were able to get our hands on a copy of Hunter's version of the Drifter that was on a 1-sided acetate owned by Hunter's manager Bernie Burgess. Although worn the acetate reveals that Hunter delivered is a fantastic version which builds up a powerful head of steam musically and vocals before detonating to perfection. We have cleaned up and restored the acetate and now serve it up two sides of vinyl. On one side is the restored version and on the B side we serve up the original unrestored acetate version.
This is a must-have for Northern Soul collectors so Drift towards us and order one today!