MOTHERLIGHT 'BOBAK, JONS, MALONE' LP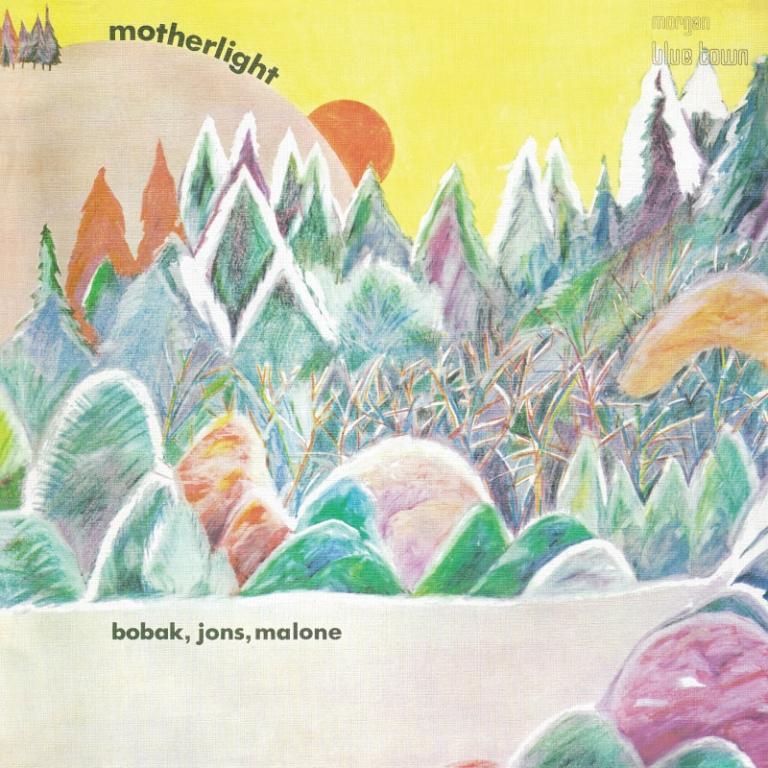 RECORD COLLECTOR RARE VINYL SERIES Presents...
Motherlight's "Bobak, Jons, Malone" LP

Click here to hear the music on Youtube

Magnificent lost psychedelic LP from 1970
Faithful recreation of the original LP's gorgeous textured sleeve
Just £19.99 plus Recorded Delivery postage
Re-mastered and recut on 180 gram vinyl
Strictly limited edition of 500 copies in a striking sleeve
Complete with numbered certificate of authenticity from Ian Shirley, the editor of the Rare Record Price Guide.

Record Collector are proud to launch a great lost slice of psychedelia from 1970; the Motherlight LP, sometimes known as Bobak, Jons, Malone and originally released on the Morgan Bluetown label. Delicious, fuzzy, ethereal, "sweeter than honey burning the weed." Pre-order it today and taste the honey.

When we launched our Rare Record club back in 2009 it was in partnership with Secret records who, amongst other things, owned the Morgan Blue Town back catalogue. Thus it was with great pleasure that we reissued albums like Pussy Plays as well a Morgan-related material like the Orange Bicycle LP and Wil Malone's solo LP Wil Malone. One of the albums on my list to reissue was the Bobak, Jons, Malone Motherlight LP. But then we got hold of those Cressida tapes and Grannie rang us up and Motherlight got put on the back burner. It wasn't until last year that I thought that we really should get down to getting this one back onto vinyl again…

There is a delicious fuzzy ethereal feel to the entire album from Malone's laid back lead vocals to a mastery of the possibilities of the recording studio. The songs are crackers as well: Mona Lose sounding like the Kinks on valium whereas The Lens blasts towards an acid drenched shore complete with the sort of lyrics –"fishermen are casting a net to hold my mind" – that Syd Barrett would have been proud of. In fact, on the subject of Syd there are some wonderful guitar solos on the LP played, it is believed, by Boback that range from the searing to the sublime. Malone's skills as a pliant arranger are wonderfully showcased on the almost suite-like House Of Many Windows which at one point has a wonderful harpsichord/piano/organ interlude. At the other end of the scale Johns Chant starts off like a Monty Python sketch with a spoken word segment before moving into a piano driven mantra. Burning The Weed is an ambiguous title that contain possible lyrical drug puns – "never felt so funny burning the week" and "sweeter than honey burning the weed" – although the thrust of the song is about burning weeds in a garden. The album ends with a sound collage that reprises all of the tracks on the LP.

Of course, released on the Morgan Blue Town label in 1970 the album hardly sold any copies at all and it is only over time that it has been hailed as a lost classic. Even a repressing from the 80s sells for £40-£50. Original 1970 copies can change hands for over £600 and we have not only re-mastered this one from the original tapes but faithfully recreated the gorgeous textured sleeve of the original as well as those eye catching blue Morgan Blue Town labels.

PRICES INCLUDING POST & PACKING (RECORDED DELIVERY)
UK
£ 23.84
EUROPE
£ 31.04
REST OF WORLD
£ 34.29