THE RIOT SQUAD 'MAKING UP FOR LOST TIME' LP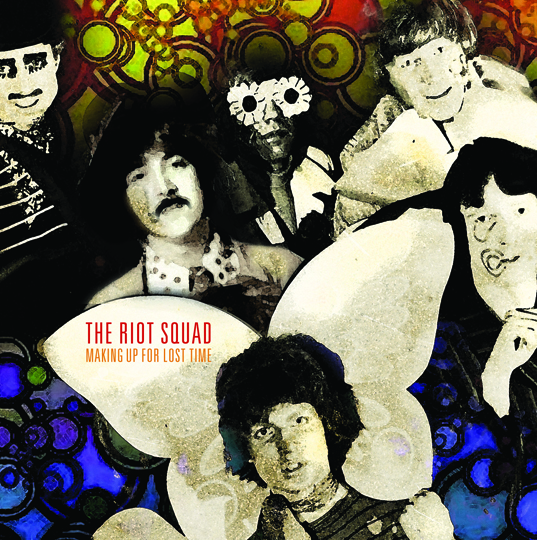 RECORD COLLECTOR RARE VINYL SERIES
Presents...

THE RIOT SQUAD: MAKING UP FOR LOST TIME LP
A Previously unreleased Mod Masterpiece from a band once helmed by DAVID BOWIE and produced by JOE MEEK

Welcome to the 13th installment of Record Collector's Rare Vinyl Club!

Riot Squad began life in 1964 releasing 3 early singles that served up a mixture of R&B, pop and early soul that failed to sell. Tenor sax/flute player Bob Evans took over and under Joe Meek's wing produced more singles that later became collector's items and are sought after by Mod as well as freakbeat enthusiasts. After fracturing again with a full gig book (!) Evans was quick to gather fresh recruits including David Bowie who fronted the band for 2 months between February and May 1967! When Bowie left to pick up his solo career, the Riots ended up performing on the talent show Opportunity Knocks where they finished last! This cloud had, however, a silver lining as American producer Lee Magid saw the show and two sessions followed where the band laid down a number of covers ranging from Like A Rolling Stone via the Bowie-penned Little Toy Soldier to soul classic Ain't No Mountain High. For over 40 years it was thought that there were no completed master tracks of these sessions until an acetate turned up in the U.K. in early 2012...

It is this acetate which we have restored to perfection and now Riot Squad fans can buy a copy and enjoy listening to the band's work recorded all those years ago. Musically, this is a cracking album that really allows the band's soul , R&B and pop chops to show through on a number of cover versions like Say You Don't Mind and Everything Is Gonna Be Alright as well as serving up a blistering version of Stepping Out. We are pressing up 750 copies of this beauty in a stunning gatefold sleeve especially designed for the release. So, get in there as this Riot Squad LP is indeed Making Up For Lost Time...

This record is limited to 750 copies, pressed on 180 gram vinyl and comes in a gatefold sleeve complete with numbered certificate of authenticity signed by Ian Shirley, the Editor of the Rare Record Price Guide.