Washington Rucker 7"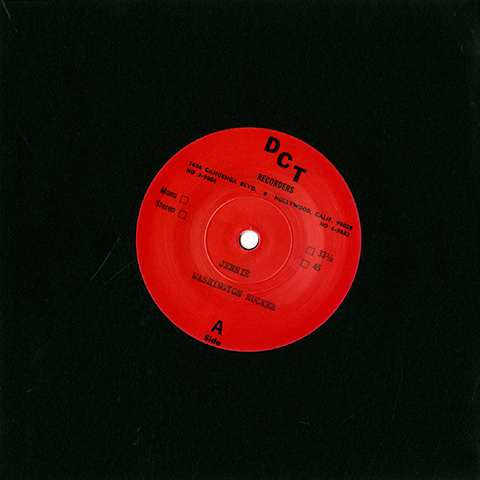 Unheard soul from 1967!

Written for Otis Redding

Limited to 500 copies

Reproduction of original acetate recorded by Washington Rucker lost for 50 years
Those of you who enjoyed our recent feature on Otis Redding will delight in our next record club release.

It is a 7" soul single recorded some time in the mid 60s by an artist called Washington Rucker. Washington who? Well, Washington started his career as a jazz drummer in the 50s ending up in the house band of the Howard Theatre in Washington DC. It was here in the mid 60s that he met Otis Redding who was performing there for two weeks and tried to sell him one of this songs. Redding loved the song – called The Same Things – but when he offered Rucker $50 for the song and the rights, Rucker turned him down and kept the song for himself. When he moved to Los Angeles a year or so later, Rucker went into the studio with a crack band to record The Same Things and another song called Jennie. Both ended up on an acetate that ended up in the hands of a Kinks roadie.

Nearly forty years later it washed up and after hearing these two horn driven slices of soul we just had to release them. As for Washington Rucker he not only player drums on one of Stevie Wonder's first European tours in the mid 60s but worked with a wide range of artists and was such an accomplished drummer that he once took over from Buddy Rich during a one month stand in Las Vegas when the famous drummer had a heart attack. When you drop the needle on The Same Things and Jennie we are sure that your own heart will pump faster to this great sounding sizzling slice of soul.