SMALL TOWN SCENERY Modern Collectables LP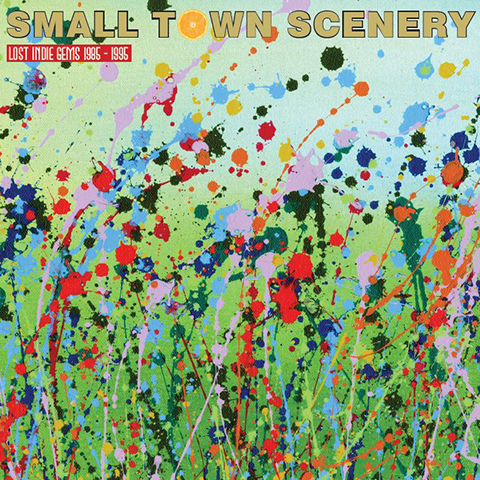 SMALL TOWN SCENERY: Lost Indie gems 1985-1995



You can hear a great clip from the album plus excerpts from other Rare Vinyl Series releases on our YouTube channel.

'Small Town Scenery' celebrates lost indie bands from the 1985-1995 period who gigged hard, recorded demos but never released any music on vinyl. "If you love the Stone Roses, The Las, backwards guitars, My Bloody Valentine and the best song that The Cure never recorded then you should buy this album," says Ian Shirley, who compiled the LP and looks afterRecord Collector's ongoing vinyl series.

All of the bands share one thing in common - they never got a record deal even though some got close to the Holy Grail. "We were on the brink of making it and getting a deal with Food back then but they signed Blur instead!" states Damian Jones guitarist with Blindman's Rainbow, "after that it all fell apart!" Scat Apache lost a nailed-on deal when one of the duo decided that he just didn't fancy a career in music after all. Another band called Triple Blind played in front of 17 million people in the background on an episode of EastEnders because The Levellers didn't fancy it! The fee they received paid for the recording of their Stone Roses inspired track 'Stoke'. The other bands on the LP are Final Hour, Moloko (not that one!), Just For Kicks, Maureen and Kevin Paradise Showband, The Colour Mary, Colour Sound, Blue Velvet, Bellis, Pretty Green and Knocking Shop. 'Small Town Scenery' comes in a stunning fine art gatefold sleeve with liner notes that tell the story of all the bands.

LTD EDITION of 500.