Frozen Tear 7"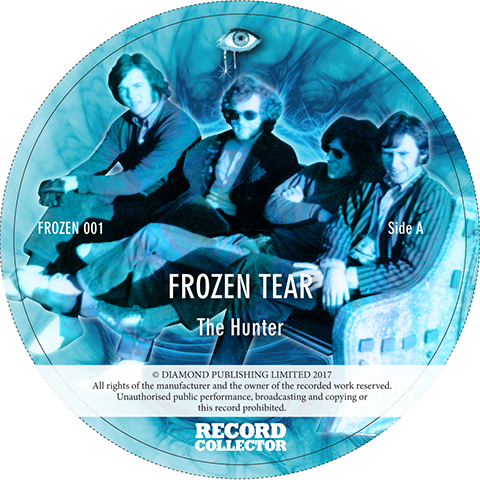 PRE-ORDER IT NOW to receive your copy before the release date of 8th June!

You can hear a great clip from the record plus exerpts from other rare vinyl series releases on our YouTube channel

- Acid-Folk-Psych rarity from 1969
- Original copies on Ra label sell for £450
- Limited edition of 500
The latest piece of plastic in our Rare Vinyl Series is a bit of ancient Ra. Not Sun Ra but the first single issued by the collectable Ra label based in Devon back in 1969 by Frozen Tear which is now a sought after acid folk/psychedelic classic called You Know What Has To Be paired with The Hunter. Limited to 99 copies the single is worth £450 and brings a tear to the eyes of collectors around the world who just can't find a copy for love or money.
Musically it is a gem. You Know What Has To Be is more acid folk than up and at 'em psych with a spacey Eastern vibe that really sucks you into its beauty whereas the Hunter is a more direct blues but showcases how tight Frozen Tear were as a band and has a stinging guitar solo by Leeson Burt. So, rather than shell out nearly 500 notes for an original you are now in the fortunate position of being able to order yourself a copy of the legendary Frozen Tear single for a mere £6.99 plus postage. And in keeping with the original pressing we have kept The Hunter is the A side!